Works included in 2009 solo exhibition at Brunswick Street Gallery, Melbourne.
HIDING PLACES.
ANDREW PEARSON 2009
A series of abstract interpretations of various environments. Eclectic and abstracted architectural references, hallucinatory sky-scapes both threatening and ethereal, mysterious entry and exit points and hiding places.
These works can be interpreted as maps or descriptions of my own psyche and are layered with personal meaning, using hidden languages I perceive in different types of architecture and structural design, natural forms, colour, painterly textures and shapes.
It is intended that the viewer find their own meanings in the colour fields, abstract shapes, surreal perspectives and suggested forms.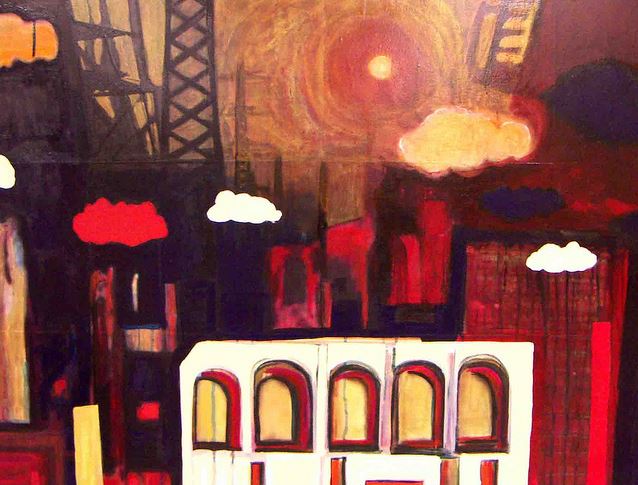 Hiding Places 1. Mixed media on canvas. 100x75cm. 2009. N.A.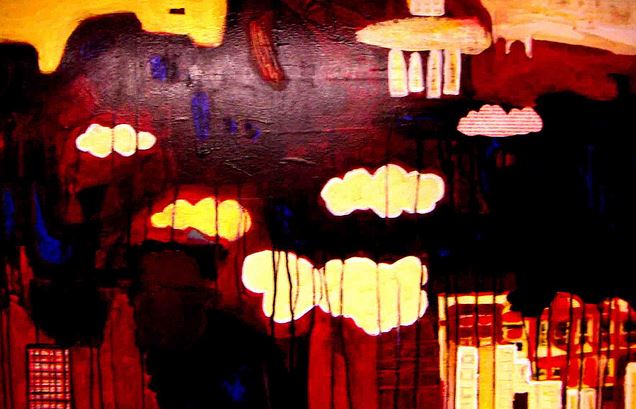 Hiding Places 6. Mixed media on canvas. 90x75cm. 2009. For sale.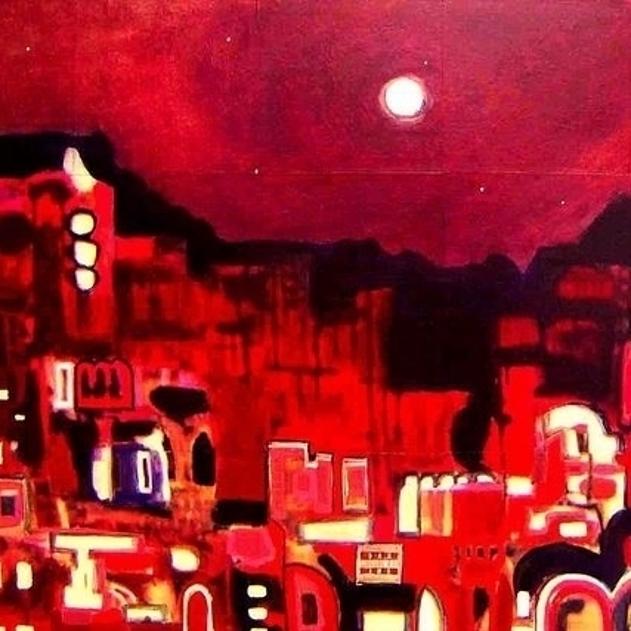 Hiding Places 6. Mixed media on canvas. 90x75cm. 2009. N.A.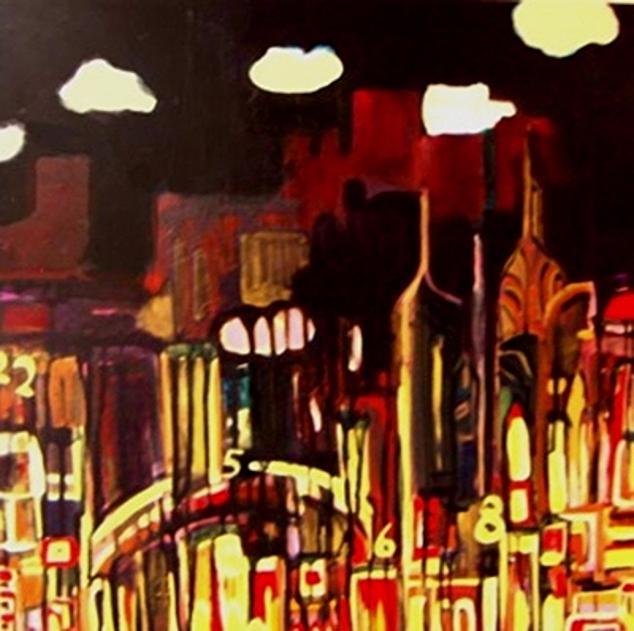 Little Pink Cloud in the City. Acrylic and epoxy resin on canvas. 75x75cm. 2009. For Sale

The following gallery section is currently being upgraded
but is at present best viewed on large screen devices
such as Laptop, PC and Tablet screens.