Some works on display are for sale.

Some originals are available as well as Limited Edition hand signed prints in negotiable sizes and priced appropriate to size.
Andrew J Pearson is represented by
Nexus Modern Art
Fad Gallery Melbourne
and online at
Merchandise including greeting cards and T-Shirts featuring the work of Andrew J Pearson are available at
Enquiries regarding commissioned works are welcome.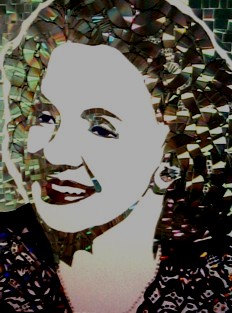 ''Helen''. Compact disk fragments and enamel on canvas. 2016
Commissioned work