ANTIDOTE FOR VENOMOUS WHITE SNAKES

Andrew J Pearson @ Midsumma Melbourne
19th April / 3rd May. Gasworks Arts Park. 21 Graham St, Albert Park VIC 3206
I challenge poisonous patriarchal concepts through my work.
The purpose of this multi projection audio visual work is to reveal the venomous terminology that proliferates throughout white supremacist patriarchy on same sex attracted (male) 'hook up' apps
Language suggesting that being 'white' is superior slops from the offensive to the absurd, revealing snakes consumed by conformist insecurities and judgments.
While initially disturbing, this work seeks to offer an antidote that enraptures with visions of a more inclusive and dignified space where different is beautiful and celebrated. The language of 'superiority' will be projected on the floor, to be trampled on as an act of resistance. Documentation available on Vimeo soon.
Andrew J Pearson 2021
RECENT
(Documented and interactive)
SUPERLUNARY ROOM 2
Andrew J Pearson
A public installation incorporating music, projections, sculptural elements, writing and film.
Part of an ongoing utilisation
of actual and virtual space to provide opportunity for transcendence.
A breathing space for contemplation.
This exhibition has concluded but you can view online documentation.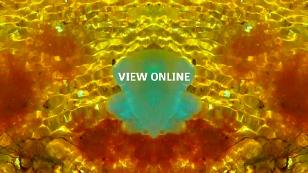 SUPERLUNARY ROOM 1 BY
ANDREW PEARSON
An 8 minute respite
Gasworks Arts Park. 21 Graham Street, Albert Park VIC 3206